Never feel uneasy about pricing your hair color services again
SalonScale is an app that will tell you the exact cost of hair color being poured for every bowl mixed so you can start pricing your services more accurately and feel confident knowing that everything leaving your color bar is being paid for.
Did You Know?
82 Salons
Closed today alone because they did not know their numbers
Our industry hasn't armed us with the proper tools to help us track our hair color costs, so it's our mission at SalonScale is to take the guesswork out of color pricing, ultimately empowering stylists to charge their worth and ensure products are always being paid for.
Charge By What You Know Not By What You Feel
Using our mobile app paired with our bluetooth scale SalonScale will tell you the exact cost of hair color being poured in every bowl mixed so you can stop guessing how much your product is costing your salon.
Profit on Every Color, Every Time
Separate your parts from labour by charging the actual cost of hair color on the final bill so you know your salon is profitable on every color appointment.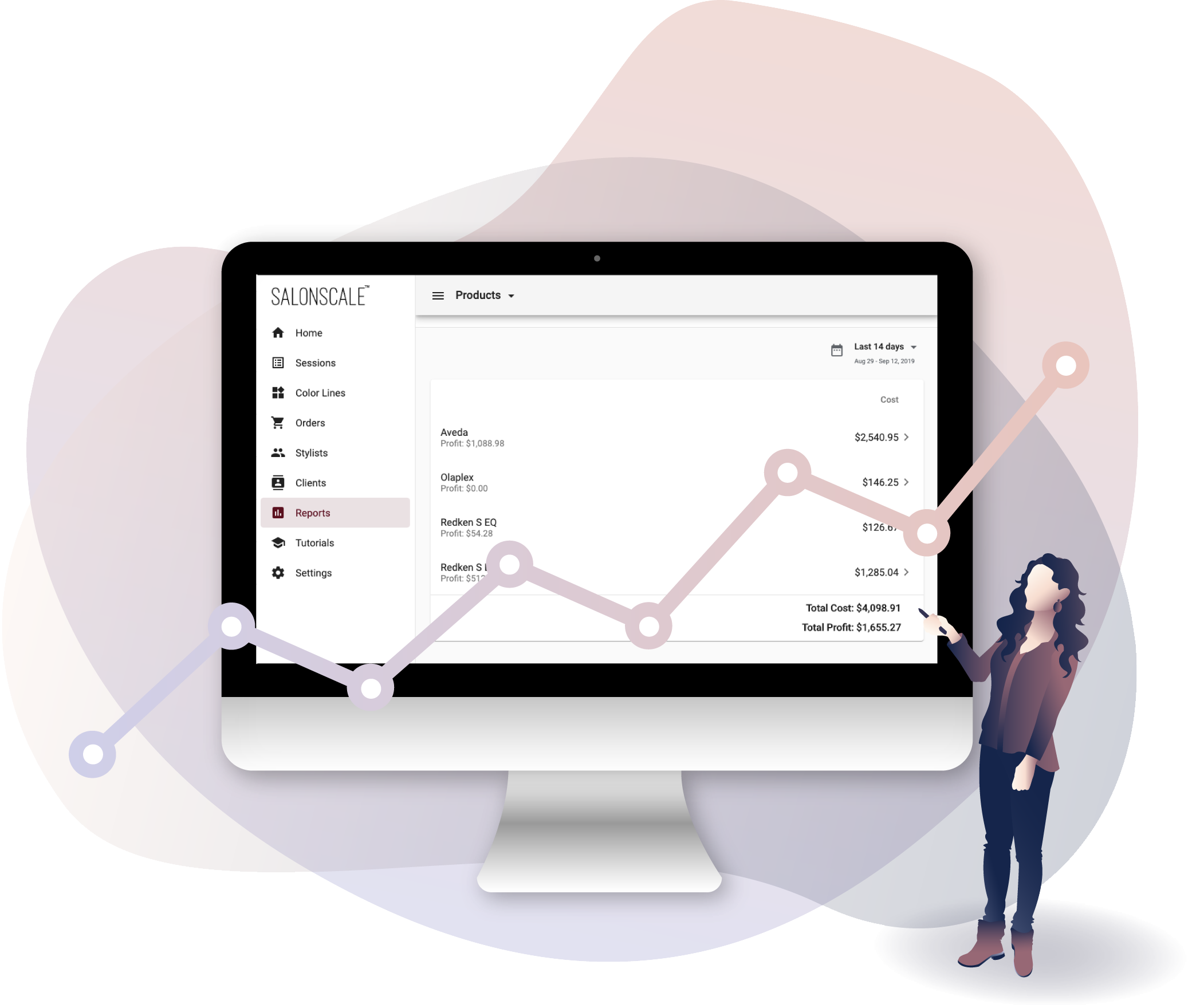 Track Your Color Costs to Gain Financial Freedom
On the desktop dashboard, download reports to track the amount of color used by brand so you can ditch counting empty color tubes and save time managing your inventory.
Trusted by Over 1,500+ Creative Colorists Globally
Ready to Start Tracking Your Color Costs
Try it for Free Below